Fall 2022
Job Description
NYC H2O is seeking part-time Environmental Educators to lead in-person field trips and virtual lessons to school groups. The in-person field trips include historic reservoirs, wetlands and beaches in NYC parks. The 9 sites are: Central Park Reservoir in Manhattan; the Ridgewood Reservoir, Canarsie Park & Plumb Beach in Brooklyn; Jerome Park Reservoir & the High Bridge in the Bronx; and Silver Lake Reservoir & Lemon Creek in Staten Island and Baisley Pond Park in Queens. Descriptions of our virtual offerings can be seen here.
Field guides receive a $1,000 stipend for completing the following:
Attending 6 training sessions – on-site + virtual training
Apprenticing on 4 tours with a senior guide
Leading 6 field trips
Continued employment will be considered based on successful completion of the paid training
program outlined above.
Field trips last approximately 2 hours and take place from 10:30am – 12:30pm Monday thru
Friday. Fall session runs from September through November. Spring session March through
June. Virtual lessons last from 40 minutes to 90 minutes and take place during school hours.
Applicants should be comfortable leading school groups of grades 2 – 12; have an interest in NYC history, geography, and ecology; and like to teach outdoors. Experience with Zoom and ArcGIS a plus. Training is provided and begins in March and continues throughout the season.
Applicants should email their cover letters and resumes to Matt Malina ([email protected])
and David Chuchuca ([email protected])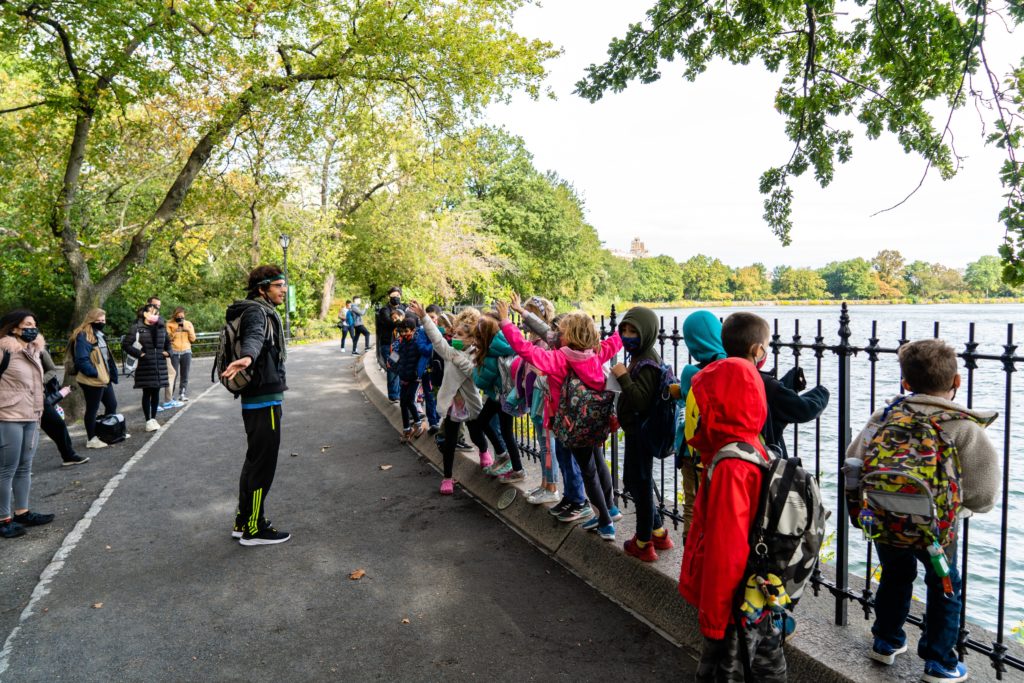 Organizational Background
NYC H2O inspires and educates New Yorkers of all ages to learn about, enjoy, and protect their
city's local water ecology. By offering outdoor and online public and school programs at historic
reservoirs, parklands, watersheds, bays, rivers, and wetlands, we encourage diverse NYC
residents to engage with the outdoors and advocate for equitable access to parklands and
responsible public policy. Our activities promote science-based knowledge of New York's local
ecosystems and of what is needed for urban water resilience and environmental justice in a time
of escalating climate change impacts.